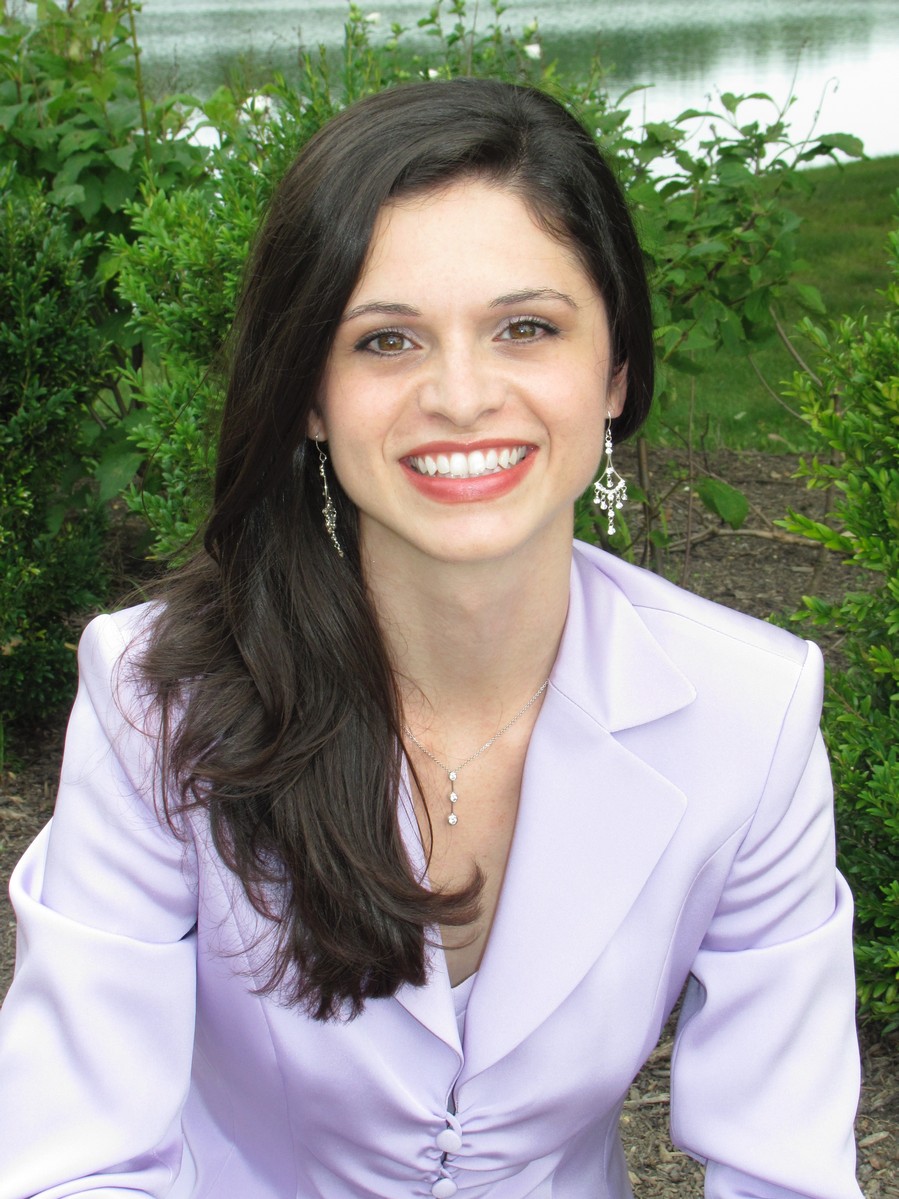 Find out how this mezzo soprano is becoming a rising star...in technology sales.
Sarah Leiby is smart, confident, optimistic and overflowing with potential.
Just over a year ago, Sarah moved to Charlotte to pursue her singing career, having set her sights on Opera Carolina.  Like many artists, Sarah knew that a 'day job' was imperative.  Armed with a Masters of Music from the University of Connecticut, Sarah was quickly offered
positions with several Charlotte music schools.  Much as she loved teaching voice and piano, Sarah found it a bit challenging to live comfortably on her income and set out to find something 'fresh'
Sarah,  it seems an unlikely transition from opera to sales..how long did this take you?
I had initially given it 4-6 months but it only took about 3 months once I started working with Harvey Smith.  I am outgoing and network easily, but didn't know about to go about doing this.  The whole notion of business has been foreign to me, but people thought I would do very well.  I just hadn't considered it.
What were some of the challenges as you moved forward with the process?  The biggest challenge was figuring out my niche....I came up with three or four areas that intrigued me and started talking to people in those industries.
What intrigued you about sales?  The people...the pace...thinking quickly on your feet.  I have a competitive edge but it's good natured ...I love the challenge and diversity of the field.
What was your experience with the career transition process?  The vast majority of it was fun and exciting...a time of discovery.  Sometimes I was impatient and just wanted to 'have a job' and felt fear about not getting one.  Harvey showed me how important it is to not just focus on the paycheck or having a place to go every day, but on finding something I was well-wired for.  After a point there can be diminishing returns of satisfaction if you don't select something that fits who you are as a person.
You didn't just land a sales position; you landed a great one.  How did you know this was "the one"?   I had identified with Harvey that I was interested in technology sales.  And two things about Smarter Systems stood out: the product and the people.
Here's your opportunity to tell a large audience about your product. Smarter Systems is an audio visual integrator that specializes in SMART boards which are interactive whiteboards. The technology is considered the "future of the boardroom."  It's a huge learning curve but so exciting; I feel like the sky's the limit.  The response from large, notable companies has already been promising!
Sounds like you've 'found your voice' once again?  Opera is part of who I am, and I feel freed up to enjoy it more now.
What are some of  the biggest lessons you've learned from the Career Transition Process?
Not to be afraid.  I can relate to others without compromising who I am.
Any last thoughts about working with Harvey as your Career Transition Coach?
One of the biggest things that has stuck me about Harvey is his kindness and belief in his clients which kind of floors me.  He was in my court from the beginning; he equipped me to navigate conversation with people in a way I never would have otherwise.  I already have people skills and Harvey was able to equip me with the knowledge base and the etiquette.  Harvey is very shrewd about reading who his clients are which is invaluable.  I had a blast . I am very blessed.
And to that we say,  Bravo, Sarah! Bravo!
Next Steps...
This is should be a prospective customer's number one call to action, e.g., requesting a quote or perusing your product catalog.